Page 6 of 7
I tried the Sigma 100-300 F4
EX
, for the first time, at the "1000 Miglia" 2010, and with about 2000 shots I can say that I did a big important test...

Some consideration about the lens: it's huge and weight a lot!
I'm wont to the weight, especially since I use 2 bodies together, but I must say that the Sigma is now my maximum weight. The single lens is almost 1.5 kg!
During all hours of the race I placed the lens on monopod and I finally concluded that the only way, at least for me, for not too tired. Using by hand is certainly possible, the lens is well balanced, but if you use it for several hours Sigma start to be tiring. With the monopod there's no problems.
I must say that the hood is really huge but works perfectly. I think it's essential to keep it mounted to prevent unwanted lights. The lens seems to suffer of this effect and backlight much more of my Canon 100-300 F5.6 L.
The focus ring is fantastic. Even the focal distance ring is very good, the movement is a bit hard but this makes the perfect small adjustments you need. I noticed however that the transition from 100mm to 300mm is slower than the Canon push-pull systm. The disadvantage, however, at least for my old 100-300 F5.6 L is to draw the dust into the camera, which doesn't happen with the Sigma.
The speed of ultrasonic motor called HSM is very good, very similar to the 28-70 L in my possession, while it's a bit slower than the 16-35 L II (my fastest AF lens).
However I would say that it's a really good performance, knowing the number of inside lenses to moving.
Considerations about image quality used in combination with Canon 30D.
The first thing to say is that I have bought the lens recently and I haven't used much. Certainly I will have time to use it properly in the future.
That said, the image quality seems very good, but not exceeding respect the old Canon 100-300 F5.6
L
. From Canon I like a lot the colors that come from images, certainly due to the use of fluorite lenses. Personally a bit better than the Sigma.
The sigma 100-300 F4
EX
has an extraordinary lovely blur, due to having 9 blades ad is superb when you are in the situation of 300mm and F4 together. I must say that even at F4 images are very sharp throughout the focal length. If you stop down to F5.6 or F.8 the sharpness is amazing, and the edges of the image look good as much as the center

The construction of this object is very good, it's solid, rubber rings are big and is nice to touch external finish. Although support for the tripod is great.
I took this lens with the intent of use it much for trackdays and races on circuit. I'm sure that HSM speed, the variable focal lenght (zoom's typical) and usable
F4
from 100 to 300 mm may help me to catch better shots


More shots about my brand new Sigma 100-300 F4 HSM EX: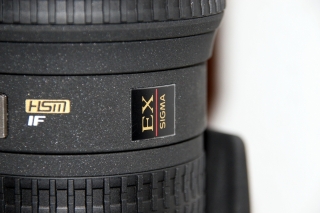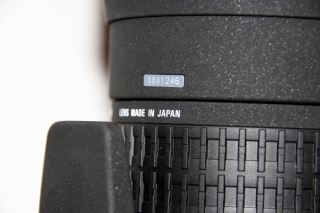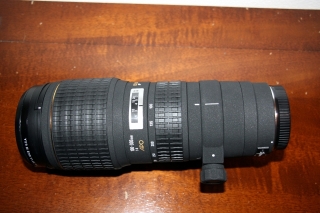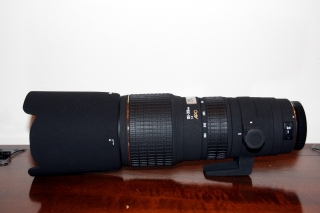 Sigma 100-300 F4 HSM EX